When I was growing up it was instilled in me that "sticks and stones may break my bones but words would never hurt me" and I used that phrase A LOT when I was a kid. As I got older this phrase became the phrase "actions speak louder than words", which both hold a lot of truth. Granted yes there were things people said that hurt my feelings BUT they weren't permanent or everlasting wounds that caused physical scars.  Yes I struggled with mean harsh words from bullies as everyone does at some point in their life.  As I got older I learned that a lot of what people would say about me or to me that was mean and nasty was out of jealousy or because they were unhappy with their lives. I struggled with my appearance at times because of these mean words about how I looked, but I also had family behind me reassuring me that those words weren't true and just because I matured different then others didn't make me weird it was just the way God made me. But because of my tiny stature it put a target on my back for those girls that were jealous because I was smaller than them. But it made me stronger like Christina Aguilera sang oh so well 🎵'cause if it wasnt for all that you tried to do, I wouldn't know just how capable I am to pull through so I want to say thank you cause it makes me that much stronger, makes me work a little bit harder, it makes me that much wiser, so thanks for making me a FIGHTER!"🎵 and that it did. 

I fight for everything, for what I believe in, for all I have and everything I want in life.  Some could say that it's the part of me that likes to prove people wrong when I'm told I can't do that or no, I call it life molding me to fight for everything above. All the cruel words thrown my way when in school and when I was a kid made me stronger. It showed me the true colors of people who were around me and people in general. My parents and family instilled in me to let things roll off your back. Someone elses negative opinion of you doesn't matter because you know the truth and you are better than those who tear others down. Where did those life lessons go though? When did we throw the phrase sticks and stones may break my bones but words will never hurt me out? And why? It is a childish phrase but a truthful phrase. Words yes can hurt, they can hurt like hell when directed towards you especially by people that you would trust with every ounce of your every being. But why are we teaching kids that they can destroy you and define you? Why aren't we teaching kids that when people hurt you like that, instead of turning those hurtful words into physical hurt on yourself to remember the above phrase. To look at yourself and say"NO! I'm not a freak just because I havent developed like the other girls. No Im not a weird because I believe something you don't. No Im not a loser because Im not "popular" or have a boyfriend or am a jock." Why are we teaching kids its ok to dwell on the negative things people throw at them? I personally believe the problem is the website myself and you are currently on or you were just at to get to this page(Facebook). Social media has destroyed our youth. Not just with thinking they need technology in their hands at all times, but also because they get on things like fb and instagram and see their classmates posing for selfies with this make up that is absolutely flawless and they look like they just walked out of a vogue photo shoot, and then you have girls who weren't blessed with those characteristics because God made them different or they dont want to starve themselves to look like that. They see their classmates hanging out together at parties in pictures and they are at home wondering why they werent invited. Or they go on these sites and get bullied for something they posted or a picture they posted that others feel the need to criticize. Social media is DESTORYING SOCIETY everyone feels the need to bully everyone just because their standards arent being met, your just not pretty enough, skinny enough, tall enough, cool enough, so we are going to throw rocks at you. So you have all this technology and social media in front of your kids and with that they…WE ALL have lost the art of face to face communication. These kids that keep having electronics shoved in their faces to keep them busy arent being taught the proper way to communicate or the proper way to tell someone that something is going on.  They go on social media and put on a facade to make everyone think they are ok when really these teens could be battling serious demons, but nobodies taught them how to tell someone whats going on. Suicide rates among teenage girls between the ages of 15-19 are at an all time high in the last 40 years, according to the latest data from the National Center for Health Statistics. Suicide rates doubled among teenage girls and grew by more than 30 percent for teenage boys in this age group between '07-'15. "The latest data comes at a time when social media and shows like Netflix 13 reasons why(which revolves around a high school student who took her own life and two weeks later her crush finds a box of cassettes recorded by her as to the 13 reasons why she committed suicide) are under fire for potentially correlating to a spike in the number of suicide related searches last spring, according to a study published by JAMA Internal Medicine" -www.usnews.com/news/national-news/articles/2017-08-04/suicide-rates-for-teenage-girls-hit-all-time-high-in-40-years
This is an epidemic that needs WAY more attention than it's getting. We need to be teaching our children how to deal with bullying, to not put themselves in positions that could lead them to being raped (one of the 13 reasons this girl in this show killed herself) or if it does happen to tell someone, WE NEED TO TEACH OUR CHILDREN TO COMMUNICATE! NOT through their social media but face to face to either you as the parent or to someone they trust that can get them the help they need. We also need to teach our children TO STOP BULLYING! It's never been ok. I saw a post at the beginning of this month that I believe every single parent should do with their children before school starts or even just randomly over the course of the year or summer. A mother had her child squeeze an entire tube of tooth paste out onto a plate. Once the tube was empty she told her child to put all the tooth paste back in the tube. As you can imagine this child freaked out about how is she supposed to do that its impossible. Once said child chilled out mom looked at her and said "remember this moment when you are about to say something mean about someone either to a friend or to that persons face."


The moral? Once words are said you can't take them back. I've been saying this for two years, not on social media but to some people in my life who decided to use words to try to destroy me. Once words are said you cant take them back. You can apologize till your blue in the face, but you cant take back what you said. Did what was said to me destroy me? No, did it damage me? Yes, but I refuse to let it control my life. I learned from it and it made me stronger because I'm not letting it control me. We need to teach those skills. To teach that yes words are like weapons they do wound sometimes, but we need to learn to not let those words define who we are, if we do let them define us it should be for the better we should come out on top of them. We need to teach them that your probably going to be called a bitch, a prude, a slut every name in the book and you know what? That's ok, well no it's not but its going to be ok because you know the truth, and these people will not ALWAYS be in your life everyday. You will graduate and you will move on to bigger and better things and have better people who come into your life. Those people who feel the need to tear you down need to be taken with a grain of salt and you need to learn from those people and let it define you as a stronger person that is willing to fight for what she has and what she wants. Become fighter! Become stronger! Dont become a statistic in the suicide rates, it's a permanent solution to a problem that can be solved. Speak up. If you've been bullied and its dragging you down and you cant get through it on your own(which is ok there is nothing wrong with asking for help) speak up. If you were assaulted, tell someone don't carry that burden by yourself, and dont think your broken and can never be loved because you can. Theres someone out there that will see your damage and say "its ok, that doesn't define you, that's not who YOU are. You are a beautiful human being that deserves to be loved and I love you"….girls hes out there, you may get a couple of duds and POS' but somewhere out there there is someone who is going to love you no matter what has happened to you. Dont let your past control your future, dont let some caddy teenage girls or immature boys make you think you're not worth living. God put you here for a reason, and if he isn't the one to take you out of this world your ment to stay…he has such big plans for us all…stay awhile see what your could be😚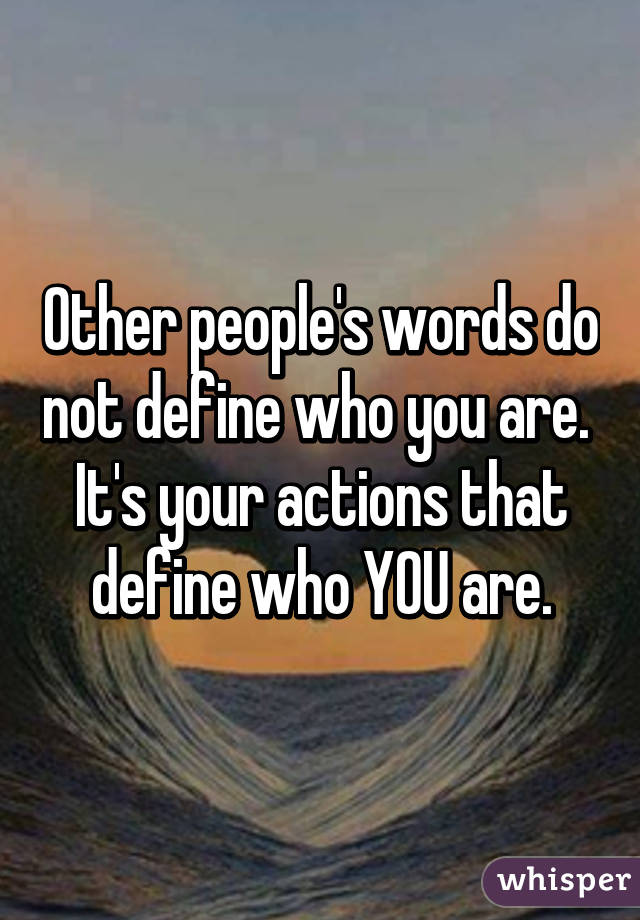 And Parents, talk with your kids. Sit down and have a true conversation, yes you may get into some incredibly uncomfortable conversations/situations but those uncomfortable moments I myself think are worth it if it means keeping my kids above ground with me.  They need you, especially in the teenage years, that's when they need your guidance the most.  Don't let society get a hold of them and make them believe that they should keep quiet and deal with things on their own, that's not how problems get resolved.  Don't just raise them to become fighters, show them how to be fighters by fighting for them.